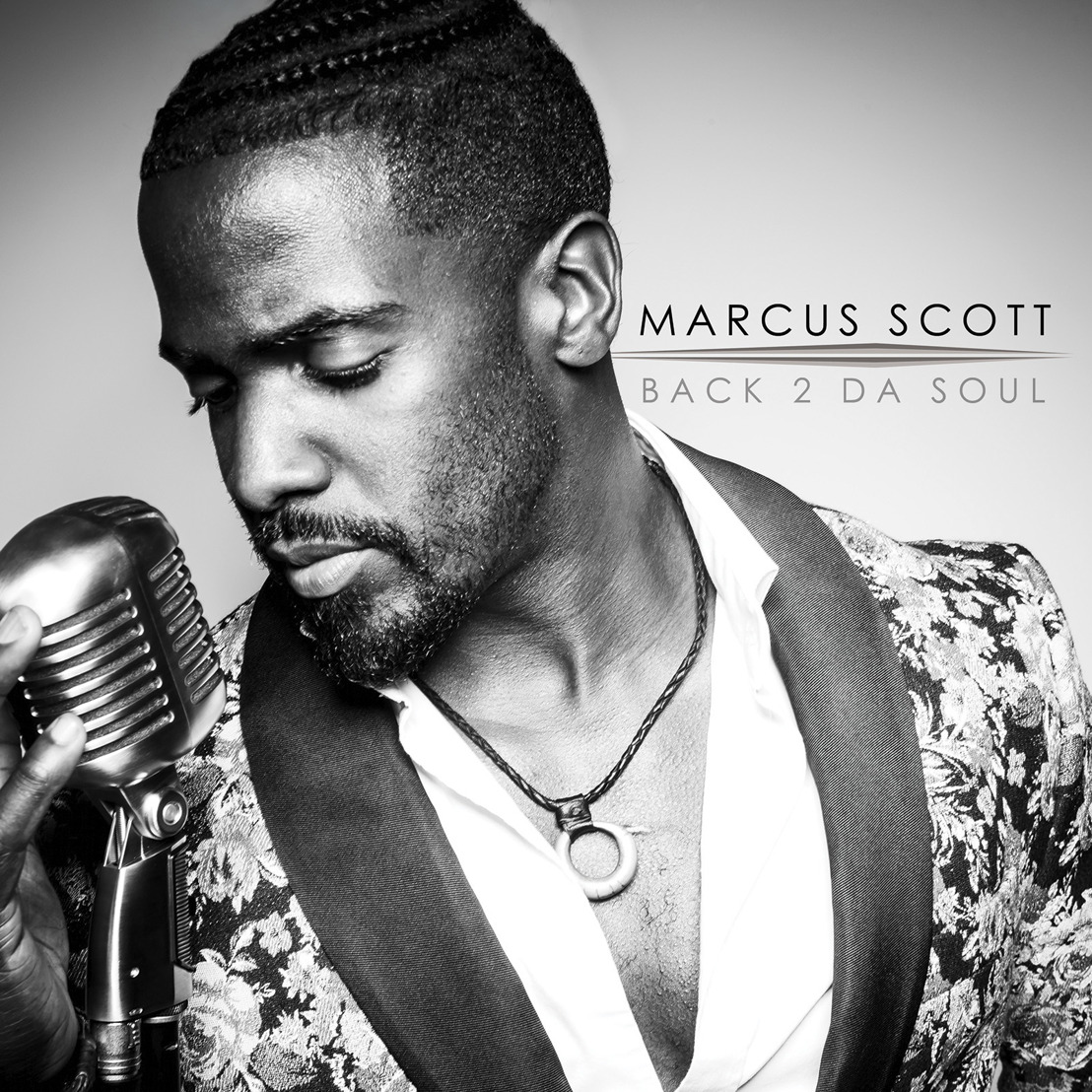 Tower of Power Frontman Marcus Scott Celebrates Release of 'Back 2 Da Soul' With the Sweetwater All Stars
Release party to be held at The Clyde Theatre in Fort Wayne, IN on May 15, 2019
Fort Wayne, IN, May 4, 2019 – Marcus Scott, Memphis-based soul singer and current lead vocalist of Tower of Power, has announced the release of his first solo album 'Back 2 Da Soul' which was recorded at Sweetwater Studios in Fort Wayne, Indiana. The release is being celebrated with a live appearance at the The Clyde Theatre, also in Fort Wayne, on May 15th where Scott will be backed by the Sweetwater All Stars band. The performance will begin at 7pm, with tickets available for $20. Advance copies of the album, officially due in June through Entertainment One, will also be available to attendees.
'Back 2 Da Soul', which embraces Scott's high energy vocal delivery as well as his ability to croon over a smoldering backbeat, is the culmination of an artistic friendship between Scott, Sweetwater Founder and CEO Chuck Surack, and Sweetwater Studios Senior Producer/Engineer Mark Hornsby that started when Hornsby and Surack bonded with Scott over their shared love of Memphis soul after a Tower of Power performance in 2017. Hornsby cemented this connection while recording Tower of Power's 50th Anniversary Live DVD, which led to Scott sharing the demos of the songs that ultimately would comprise the album. Scott recorded 'Back 2 Da Soul' at Sweetwater Studios in late 2018 backed by not only the Sweetwater All Stars but several other luminaries including percussionist Walfredo Reyes Jr of Chicago, and Grammy-award winning instrumentalists Michael Omartian on keyboards and Tom Hemby on guitar, among others.
Scott's time at the studio led him to choose the state-of-the-art facilities at The Clyde Theatre near downtown Fort Wayne, also a part of the Sweetwater family, as the first place to showcase his new work. "We're very lucky to have an artist of this caliber choose to celebrate his first solo album with us at such an incredible performance venue like The Clyde Theatre," said Hornsby. Said Scott, "My experience at Sweetwater was so amazing, it only felt right to celebrate this release in town that made it happen."
SPECIAL NOTE: The venue for this performance was changed from The Club Room at the Clyde due to overwhelming ticket sales and the need for a bigger venue.
For more information or to purchase tickets, please visit https://www.etix.com/ticket/p/7542018/marcus-scott-with-the-sweetwater-all-stars-fort-wayne-clyde-theatre
For more information about Sweetwater Studios, please visit: https://sweetwaterstudios.com/

Steve Bailey Public Relations, Hummingbird Media

Jeff Touzeau Hummingbird Media