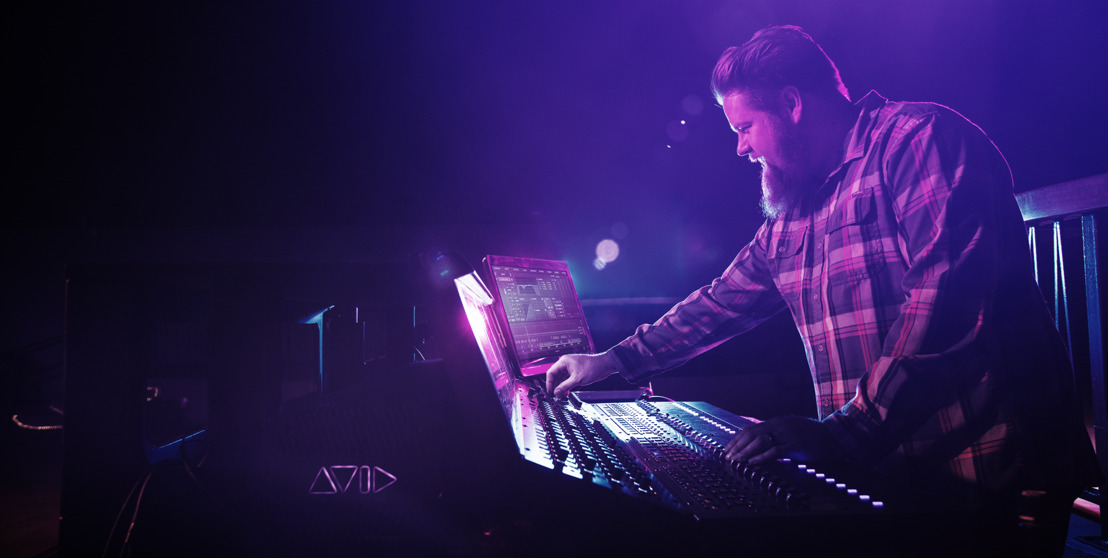 Sweetwater Studios' Shawn Dealey Bridges the Gap Between the Live and Studio Experience
Producer/Engineer on bringing a 'neighborhood studio feel' to the rooms at Sweetwater
March 5, 2020, Fort Wayne, IN – Sweetwater Studios Producer/Engineer Shawn Dealey's professional life was once split between two worlds. He spent fifteen years as an in-demand front of house engineer for top-drawing international touring acts like Counting Crows, The Goo Goo Dolls, and Avril Lavigne. In between tours he also found time to cultivate close relationships with celebrated independent acts while running studios in his native Winnipeg, Canada, producing and recording artists such as The Weakerthans, Novilerro, and Propaghandi. Since joining the team at Sweetwater as an audio engineer as well as the head of live sound for the Clyde Theater, Dealey has been bridging these worlds together and creating organic connections with artists that translate both on and off the stage for the kind of high-quality musical experiences and personal touch that have become his stock and trade.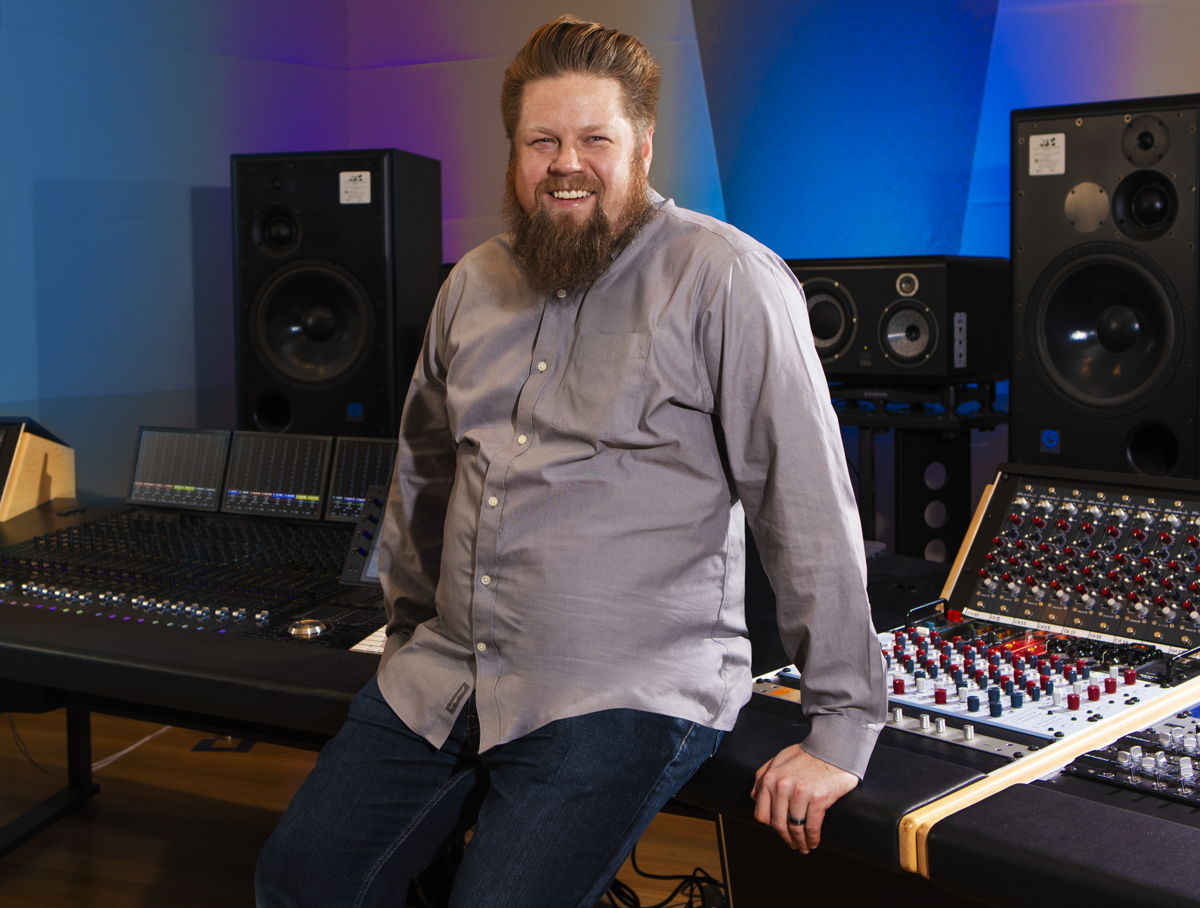 Neighborhood feel with global appeal
​With its high-quality Russ Berger-designed live rooms and access to the nearly endless supply of instruments and recording equipment in the Sweetwater Sound warehouses, Sweetwater Studios has become the port of call for well-known artists across every genre from heavy metal titans like Anthrax, to soulful singers like Marcus Scott, and jazz legends like Chester Thompson and Billy Cobham. Dealey became involved at Sweetwater in 2017 when he was brought on as an audio engineer for the Sweetwater campus, which quickly evolved into joining the studio team as well as running sound at the Clyde Theatre. Dealey found himself drawn to the studio due to its unique combination of attributes and atmosphere. "We're the kind of studio that attracts a lot of internationally known artists because of the quality of the rooms and equipment that we can offer,"he said. "At the same time however, Sweetwater Studios has the warmth and accessibility of a neighborhood studio that I found immediately welcoming and familiar because it was a big part of the studios that I ran myself."
Dealey's work at Sweetwater Studio has included producing and engineering tracks on guitar virtuoso Oz Noy's Booga Looga Loo, as well as mixing releases for prog-rockers Spock's Beard, rootsy singer/songwriter Beth Hart, and soulful rocker Liz Coffman. At the same time, he has also found himself developing relationships with new artists that may not have yet envisioned themselves working at a studio like Sweetwater yet, something he is quick to encourage. "When you're working on a grassroots level developing relationships with artists, it's really important to find ways help them grow and develop" he said. "That was one of the major appeals to me of joining Sweetwater because in addition to working with major artists, they've been such a backbone to the local musical community in Fort Wayne, and it was something I wanted to actively contribute to myself."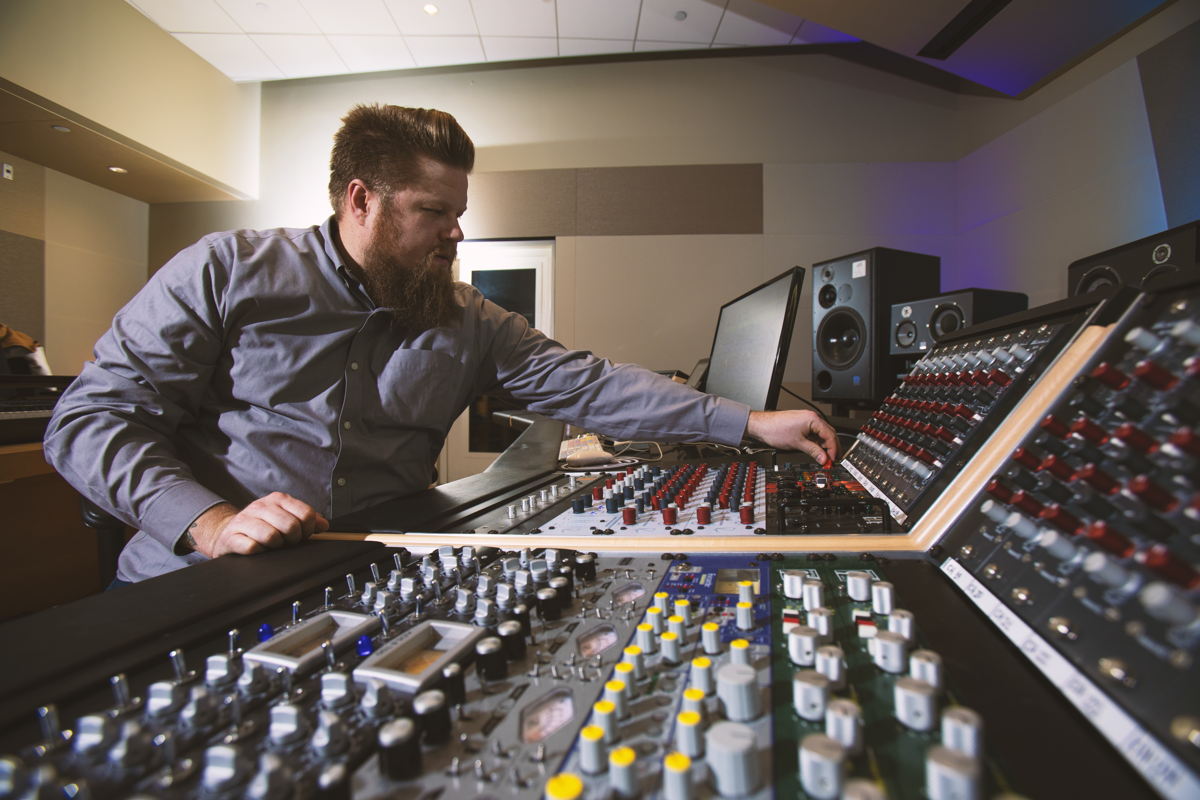 From the stage to the studio
​A big part of Dealey's technique as a recording engineer has come from his experience of working with artists live, where he developed the skills required to capture the magic that comes from a group of people playing together in a room. As the Front of House Engineer for both the Clyde Theater and the Club Room at the Clyde, Dealey has had the opportunity to put his years of touring experience to work for artists large and small, "When you are supporting an artist as a front of house engineer, you are able to develop a trust with them," he explained. "It allows you to hear artists how they hear themselves and really get a sense of what they're trying to do."
"It's one of my favorite ways to help break the ice with people, regardless of where they are in their musical careers" he continued. "When you do this right you can transition into a nice working relationship in the studio and have it be a place where they feel comfortable to do their best work. By doing that at Sweetwater I can really make that experience special and no matter who is coming in to record, make sure that they're getting the full-service experience that they can get here."
For more information on Sweetwater Studios, please visit: http://www.sweetwaterstudios.com/
All photos credited to Chad Jenkins
About Sweetwater Studios
​Sweetwater Studios is a wholly owned subsidiary of Sweetwater Sound, Inc., the largest online music instrument retailer in the country. With three world-class studios designed by Russ Berger and access to a greater diversity of musical equipment and professional audio gear than any other recording studio in the world, Sweetwater Studios is able to accommodate just about any recording, mixing or mastering project, no matter how simple or complex. Sweetwater Studios also has an exceptional staff of producers, engineers, session musicians and studio technicians to ensure that any artist will get personalized, first-class treatment from start to finish.

Steve Bailey Public Relations, Hummingbird Media

Jeff Touzeau Hummingbird Media