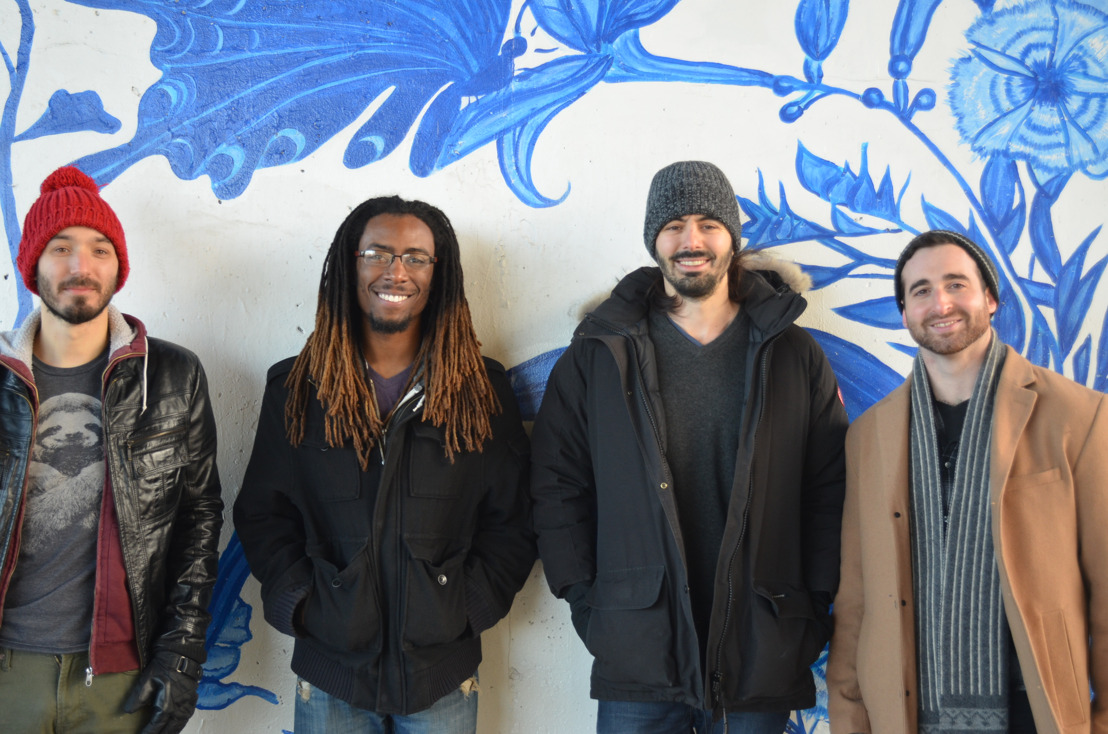 Sweetwater Studios Announces 'Shreddin at Sweetwater' Streaming Event with Chicago-based Jazz-Rockers Marbin
Progressive improvisers bring 'break in the madness' with a cross section of new and old material during studio session
January 14, 2020, Fort Wayne, IN - Sweetwater Studios, the state-of-the-art recording and multimedia production arm of music retailer Sweetwater Sound have announced 'Shreddin' at Sweetwater', a streaming music performance with Chicago jazz-rock mainstays Marbin. The performance will be broadcast on Friday, January 15 at 9pm ET and costs $10 to attend, with the concert being available for up to 48 hours after the original airtime. For more information, please click here.
The 'real' feel
​The event is Sweetwater Studios' latest in an ongoing series of streamed presentations which has seen the studio partnering with various artists to provide in-studio performances at a time when live music is otherwise shut down across the world. Providing this service to musicians as well as sharing it with a global audience is quickly becoming a regular part of studio operations. "In the absence of live music there's been a real effort by artists to find ways to reach their fans, but most artists don't have the capabilities to provide a professional quality experience," explained Sweetwater Studios Producer/Engineer Shawn Dealey. "We realized that Sweetwater is somewhat unique in that we have enough space and equipment here that we can do these types of performances safely while still providing high quality sound and video to make it feel like a real show."
The 'real show' feel is what ultimately attracted the attention of Marbin, who in a typical year would be playing hundreds of shows on the road and bringing their unique brand of improvisation-heavy music to fans around the world. When COVID shuttered their operations, the band found themselves looking for a way to keep playing together without surrendering to multi-tracking separately at home. "As much as music is still going on during the pandemic, what it really took away was that 'human' feel," said Marbin guitarist Dani Rabin. "So much of what we do grows out of playing off each other in the moment, so we wanted a way to keep doing that even if we couldn't tour."
Creating 'magical moments'
​The 80-minute performance, a selection of material from across the band's discography including several never-before-heard medleys of songs from previous albums, finds the band joyfully reunited and working off the chemistry of a group of musical collaborators. Recorded live and without edits, Rabin feels like it captures the group in their element. "It felt like being on the road again, a truly wonderful feeling," he said. "Being able to play off of each other gave us so much joy, and being able to share that with our fans in a time when they might not be able to see us in person is really special."
"I think that's what everyone misses the most," he concluded. "That feeling of just being in the room together and playing, creating magical moments."
For more information about Marbin, please visit: http://www.marbinmusic.com/
For more information on Sweetwater Studios, please visit: http://www.sweetwaterstudios.com/

​About Sweetwater Studios
​Sweetwater Studios is a wholly owned subsidiary of Sweetwater Sound, Inc., the largest online music instrument retailer in the country. With three world-class studios designed by Russ Berger and access to a greater diversity of musical equipment and professional audio gear than any other recording studio in the world, Sweetwater Studios is able to accommodate just about any recording, mixing or mastering project, no matter how simple or complex. Sweetwater Studios also has an exceptional staff of producers, engineers, session musicians and studio technicians to ensure that any artist will get personalized, first-class treatment from start to finish.

Steve Bailey Public Relations, Hummingbird Media