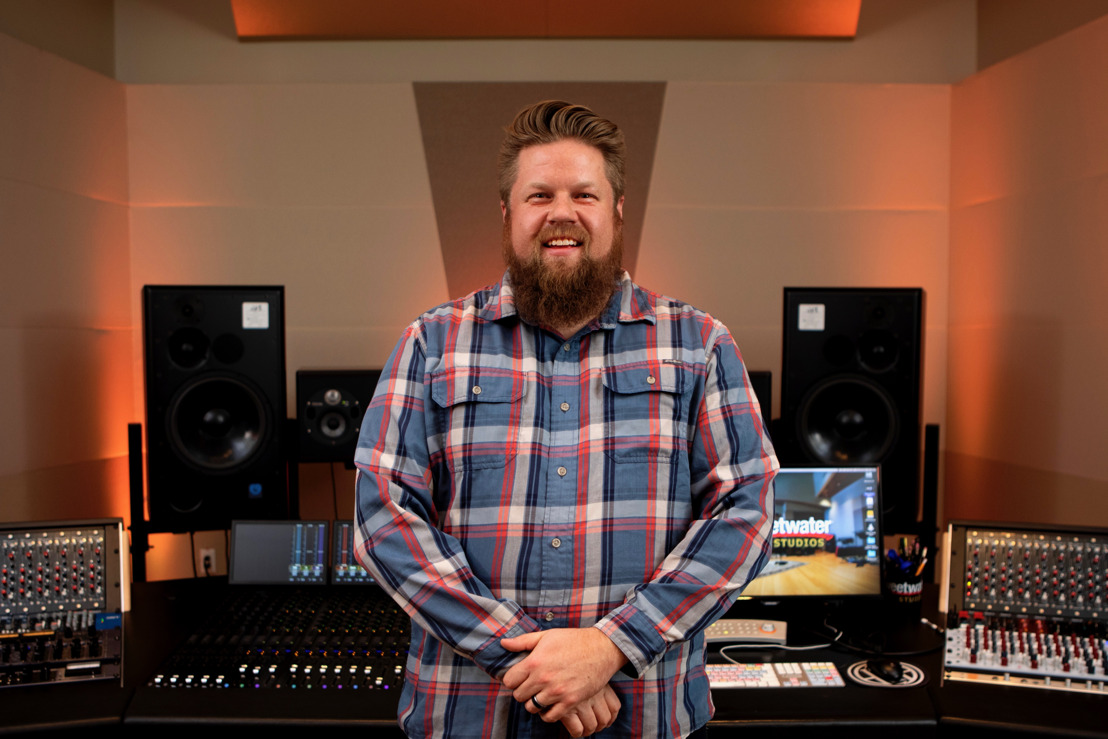 Sweetwater Studios Announces Recording Workshop with Producer/Engineer Shawn Dealey and Blues-Rock Guitarist Arielle
Learn the art of live tracking and mixing alongside Sweetwater Studios' peerless engineering staff
January 12, 2022, Fort Wayne, IN – Sweetwater Studios, the recording studio and production complex of music retailer Sweetwater Sound, has announced its first Recording Workshop of 2022. The workshop, which features rising blues-rock guitarist Arielle [Brian May, Joe Bonamassa, Vince Gill] and her backing group, gives aspiring engineers and music makers access to an exclusive two-day recording and mixing experience led by Sweetwater Studios Producer/Engineer Shawn Dealey [Counting Crows, Goo Goo Dolls, Bootsy Collins], and the opportunity to learn the art of tracking and mixing a live rock n' roll band under professional studio conditions. The workshop will be taking place on March 4 and 5 at a cost of $595 per person. Limited seating available. For more information, please click here.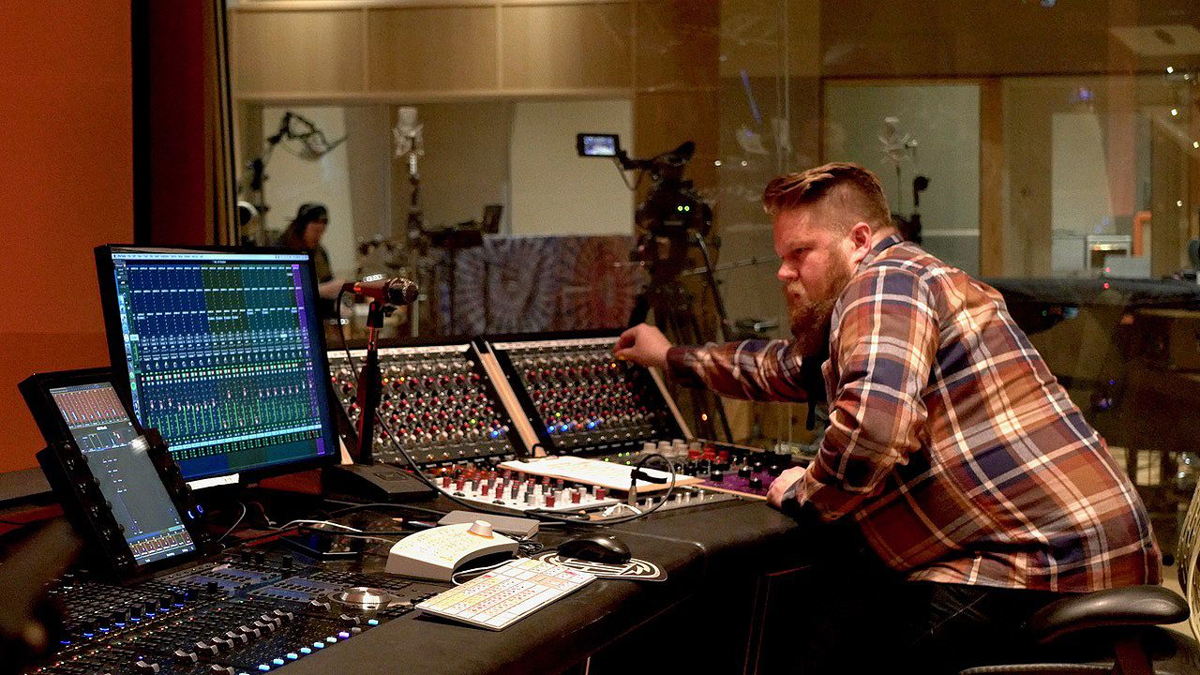 Capturing the human element
​Designed to get music makers 'out of the box' and into the room with seasoned, touring talent, Sweetwater Studios' Recording Workshop series focuses on live tracking, skilled musicians, and creating valuable hands-on experiences with Sweetwater's expertly-designed studio rooms and peerless collection of gear. Key to capturing the 'human element' of music in these conditions is Sweetwater's experienced engineering staff who chair the workshops, giving music creators valuable lessons that they can bring to their next recording session and beyond. "The advantage that these workshops can give to an up-and-coming engineer is the experience of learning to capture musical moments in real-time with real people, something you may not have access to if you track at home in your DAW," said Dealey "We're proud to open the doors of our studios to everyone who wants to learn, and inspire engineers who want a taste of how their favorite albums were made."
The two-day workshop with Arielle is split evenly between recording and production. Day 1 will be focused on live tracking with Arielle's backing group, consisting of bass player Devin North, keyboardist Joe Listrom, and drummer Natalie Depergola, and will give attendees the chance to learn the art of mic placement, signal chain selection, and directing takes with a live band. Day 2 will be focused on the mixing and post-production process, where attendees will observe the fine-tuning process and learn about editing, adding effects, and mixing the finished product.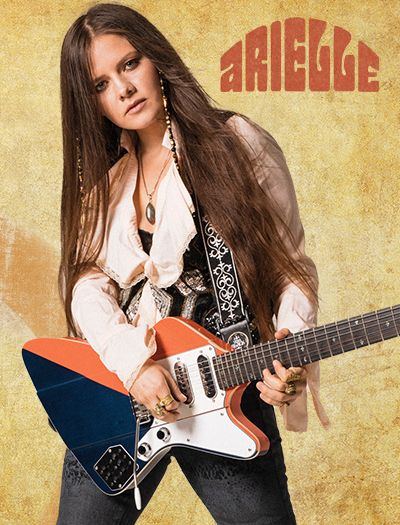 Meet the artist
​Singer, songwriter, guitarist Arielle has quickly developed a fiery reputation on the fretboard having toured alongside major artists such as Heart, Joan Jett, Guns N' Roses, and Eric Johnson. She was hand-picked by Queen guitarist Brian May for a key role in the London-based musical We Will Rock You and has also graced the CMT Pure and Billboard Independent Charts, not to mention the cover of Guitar Player Magazine. She is joined on this session by bassist Devin North, keyboardist Joe Listrom, and drummer Natalie Depergola.
Meet the instructor
​Producer/Engineer Shawn Dealey has decades of experience as both a recording engineer and live sound engineer for big-name artists like Counting Crows, Goo Goo Dolls, Avril Lavigne, Santana, All-American Rejects, Billy Talent, and more. Skilled at getting the best performances out of an artist on both the live stage and in the studio, he brings a warm, organic touch to all of his sessions and Recording Workshops.
Workshop Registration is $595 per person and includes:
Two full days of learning at Sweetwater Studios from 9am to 5pm

A full, hands-on experience from start to finish, including set up, tracking, overdubbing, and mixing.

Lunch with Arielle and Shawn
To register for Sweetwater Studios' Recording Workshop with Arielle, please visit: https://sweetwaterstudios.com/workshops/arielle-recording-workshop/
For more information on Sweetwater Studios and upcoming Recording Workshops, please visit: http://www.sweetwaterstudios.com/
About Sweetwater Studios
​Sweetwater Studios is a wholly owned subsidiary of Sweetwater Sound, Inc., the largest online music instrument retailer in the country. With three world-class studios designed by Russ Berger and access to a greater diversity of musical equipment and professional audio gear than any other recording studio in the world, Sweetwater Studios is able to accommodate just about any recording, mixing or mastering project, no matter how simple or complex. Sweetwater Studios also has an exceptional staff of producers, engineers, session musicians and studio technicians to ensure that any artist will get personalized, first-class treatment from start to finish.

Steve Bailey Public Relations, Hummingbird Media