Sweetwater Studios Announces Recording Workshop with American Idol Finalist Jessica Meuse
Singer/songwriter brings her signature country-rock flair to Sweetwater's ongoing studio workshop series
July 26, 2021, Fort Wayne, IN – Sweetwater Studios proudly announces its latest recording workshop with country rock singer/songwriter Jessica Meuse. Attendees will have the opportunity to learn the art of recording alongside the American Idol finalist as she tracks her latest EP in Sweetwater's state-of-the-art recording studio complex. ​ The workshop is being taught by Sweetwater Studios' Producer/Engineer Shawn Dealey and will take place on August 6-7 from 9am to 5pm at Sweetwater's recording studio and production complex in Fort Wayne, IN. For more information and to sign up, please click here.
Hands-on recording in Sweetwater's state-of-the-art studio complex
​Sweetwater Studios' Recording Workshop series has given hundreds of aspiring musicians and audio engineers the opportunity to absorb the experience of recording in a professional atmosphere alongside skilled artists and performers from every corner of popular music. This two-day workshop with Jessica Meuse will give attendees a taste of the singer/songwriter's signature country rock flair as they learn how to track a session with a professional artist, from mic selection and placement to recording overdubs, mixing, and more.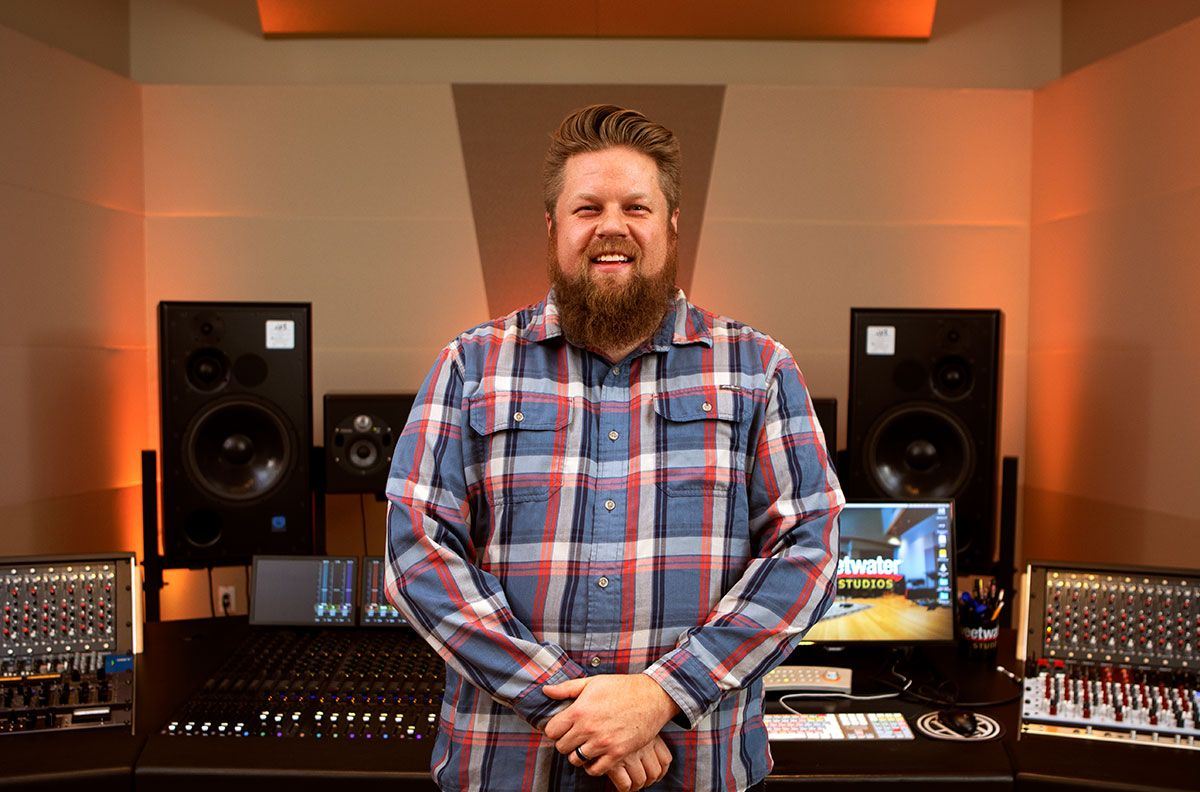 "At Sweetwater we spend a lot of time working with singer/songwriters of all stripes, helping them to bring their artistic identity to life organically in the studio," said Dealey. "We're really pleased that we can partner with Jessica to offer this great opportunity to our Recording Workshop family and show our workshop attendees how to turn a great song into a great recording."
Meet the artist
​Jessica Meuse is a multi-talented singer/songwriter from Slapout, Alabama. Skilled on the guitar, piano, and classical violin, she first came to national attention as a contestant on The Voice and a finalist on Season 13 of America Idol. Her most recent album Half Hearted made the iTunes Top 10 Country Albums and has amassed 8 million streams and counting across all of the major streaming platforms.
Meet the instructor
​Producer/Engineer Shawn Dealey has decades of experience as both a recording engineer and live sound engineer for big-name artists like Counting Crows, Goo Goo Dolls, Avril Lavigne, Santana, All-American Rejects, Billy Talent, and more. Skilled at getting the best performances out of an artist on both the live stage and in the studio, he brings a warm, organic touch to all of his sessions and Recording Workshops.
Workshop Registration is $595 per person and includes:
Two full days of learning at Sweetwater Studios from 9am to 5pm

A full, hands-on experience from start to finish, including set up, tracking, overdubbing, and mixing.

Lunch with Jessica and Shawn
To register for Sweetwater Studios' Recording Workshop with Jessica Meuse, please visit: https://sweetwaterstudios.com/workshops/jessica-meuse-recording-workshop/
For more information on Sweetwater Studios and upcoming Recording Workshops, please visit: http://www.sweetwaterstudios.com/

​About Sweetwater Studios
​Sweetwater Studios is a wholly owned subsidiary of Sweetwater Sound, Inc., the largest online music instrument retailer in the country. With three world-class studios designed by Russ Berger and access to a greater diversity of musical equipment and professional audio gear than any other recording studio in the world, Sweetwater Studios is able to accommodate just about any recording, mixing or mastering project, no matter how simple or complex. Sweetwater Studios also has an exceptional staff of producers, engineers, session musicians and studio technicians to ensure that any artist will get personalized, first-class treatment from start to finish.

Steve Bailey Public Relations, Hummingbird Media