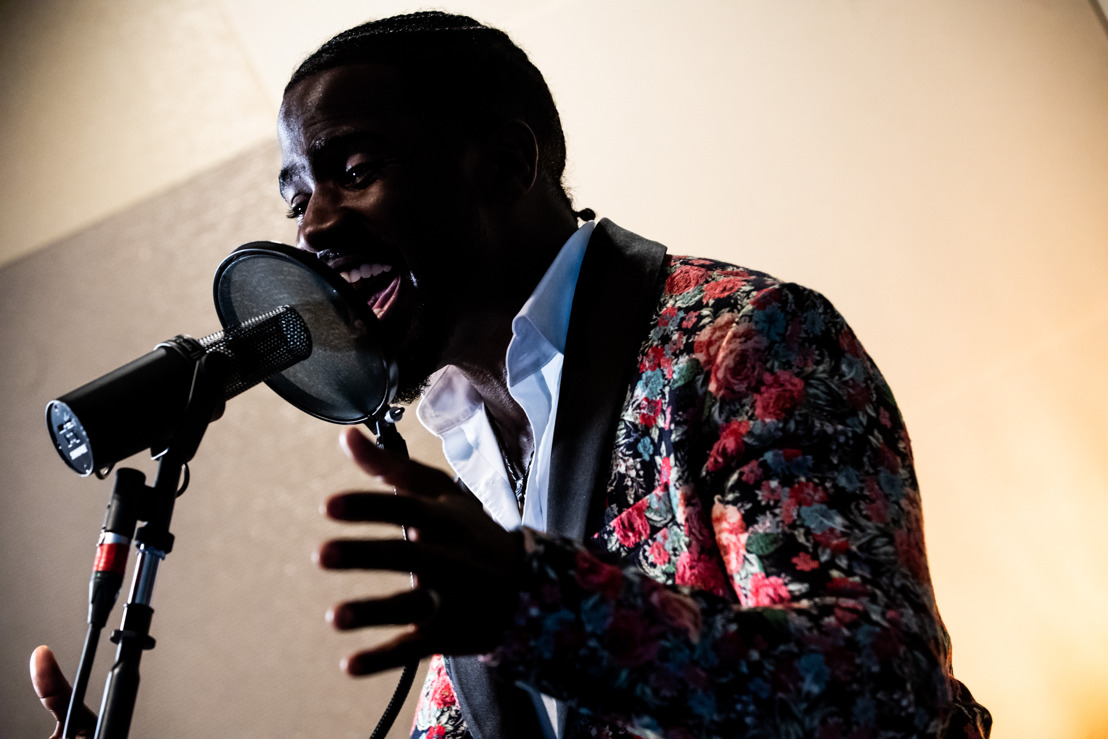 Soul Power: Tower of Power's Marcus Scott Captures Raw Emotion at Sweetwater Studios with Solo Release 'Back 2 Da Soul'
Album recorded by Sweetwater Senior Producer/Engineer and VP Of Music Production Mark Hornsby with Sweetwater All-Stars Band
September 27, 2019, Fort Wayne, IN – Back in May, Tower of Power frontman Marcus Scott performed a sold-out show at the Clyde Theatre in Fort Wayne, Indiana backed by the Sweetwater All-Stars Band. Aside from being a potent demonstration of Scott's dynamic vocal delivery and fiery performance energy, the performance was a celebration of his recently completed solo debut "Back 2 Da Soul" and an intimate gathering of the musical friends and collaborators who had helped make the album happen. The album, which was recorded and produced at Sweetwater Studios by Sweetwater Senior Producer/Engineer and VP of Music Production Mark Hornsby, Sweetwater Studios Executive Producer Phil Naish and Sweetwater founder and CEO Chuck Surack, was released on Friday, September 27, 2019 on the Sweetwater Studios imprint and distributed through Entertainment One.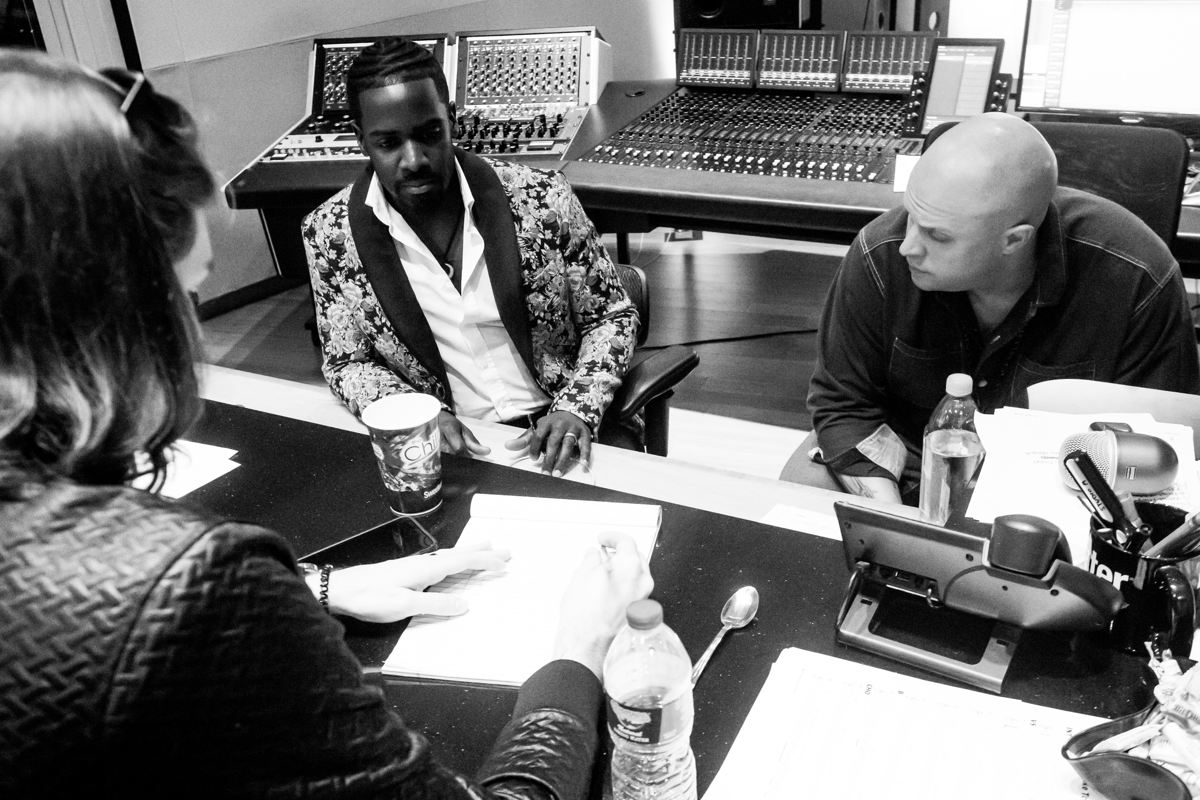 "Back 2 Da Soul" was born out Scott's love of classic Memphis soul music, a passion he bonded with Sweetwater Founder and CEO Chuck Surack, and Hornsby over when the three met after a Tower of Power performance in Fort Wayne. Hornsby and Surack had already been impressed by Scott's performances with Tower of Power, but when he told them that he had written his own material, they were intrigued. "There are a lot of people who can sing, or perform, or write, but it's a very hard thing to find someone who can do all three really well," explained Hornsby. "When I realized that Marcus was as talented of a writer as he was a singer and performer, I knew we had to work on this material together."
Scott exchanged demos with Surack and Hornsby while working on Tower of Power's 50th Anniversary Live DVD, and it was agreed that he should come to Sweetwater Studios to record the tracks for what would become "Back 2 Da Soul." For Scott, who sought a classic feel for the tracks while still wanting it to sound modern and hi-fi, the partnership made perfect sense. "Mark and I hit it off when we first met over all the right things," he said. Hornsby agreed, saying, "From a producing point of view, [Surack] and I are both heavily rooted in old school R&B music, so we were all on the same page and speaking the same language. We wanted to get that old school sound but put it in a modern context."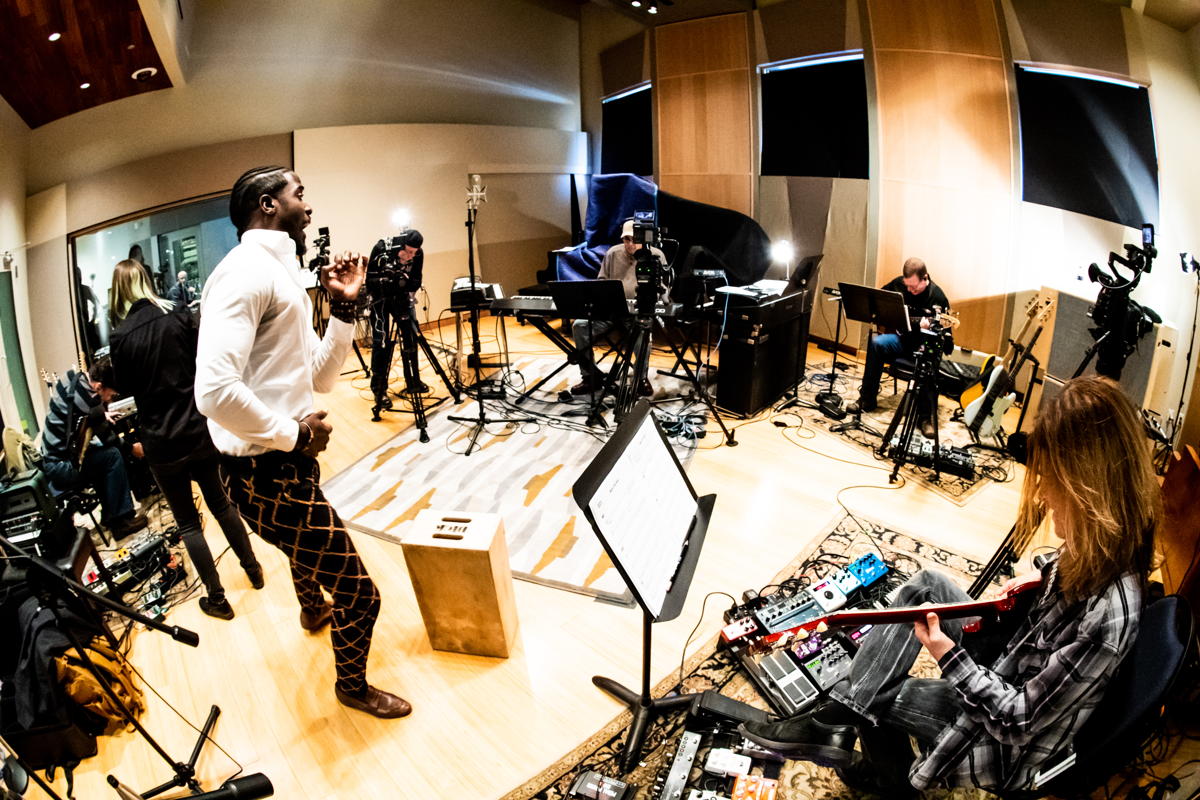 All-star souls in the room
​Hornsby brought in Sweetwater Studio's experienced All-Stars session band for the project to create the modern Memphis Soul feel that Scott was after including Don Carr on guitar, Phil Naish on keyboards, Dave Martin on bass, and Nick D'Virgilio on drums. The core players were also augmented by guest players including Michael Omartian on keyboards, Tom Hemby on guitar, Walfredo Reyes Jr on percussion, and a horn section consisting of Vinnie Ciesielski on trumpet, John Hinchey on trombone, and Doug Moffet on saxophone. "The 'live band' feel was something I definitely wanted from the very start," Scott said. "You can't possibly translate the true essence of soul music without real souls in the room with you!"
Hornsby captured the sessions in Sweetwater Studio's Russ Berger-designed Studio A with Pro Tools HDX through a custom Neve console and Avid MTRX converters, using a variety of Shure microphones including a classic SM7B for Scott's vocals. "The SM7B handles the high SPL and aggressive upper midrange that R&B singers use really well," Hornsby explained. "It has a cool dry retro sound that brought out the best in Marcus's voice." In addition to a variety of carefully selected instruments for the main players selected from Sweetwater's collection, D'Virgilio played on a DW Almond Drum Kit specially assembled for the sessions, and Reyes Jr used LP Percussion instruments for his percussion work.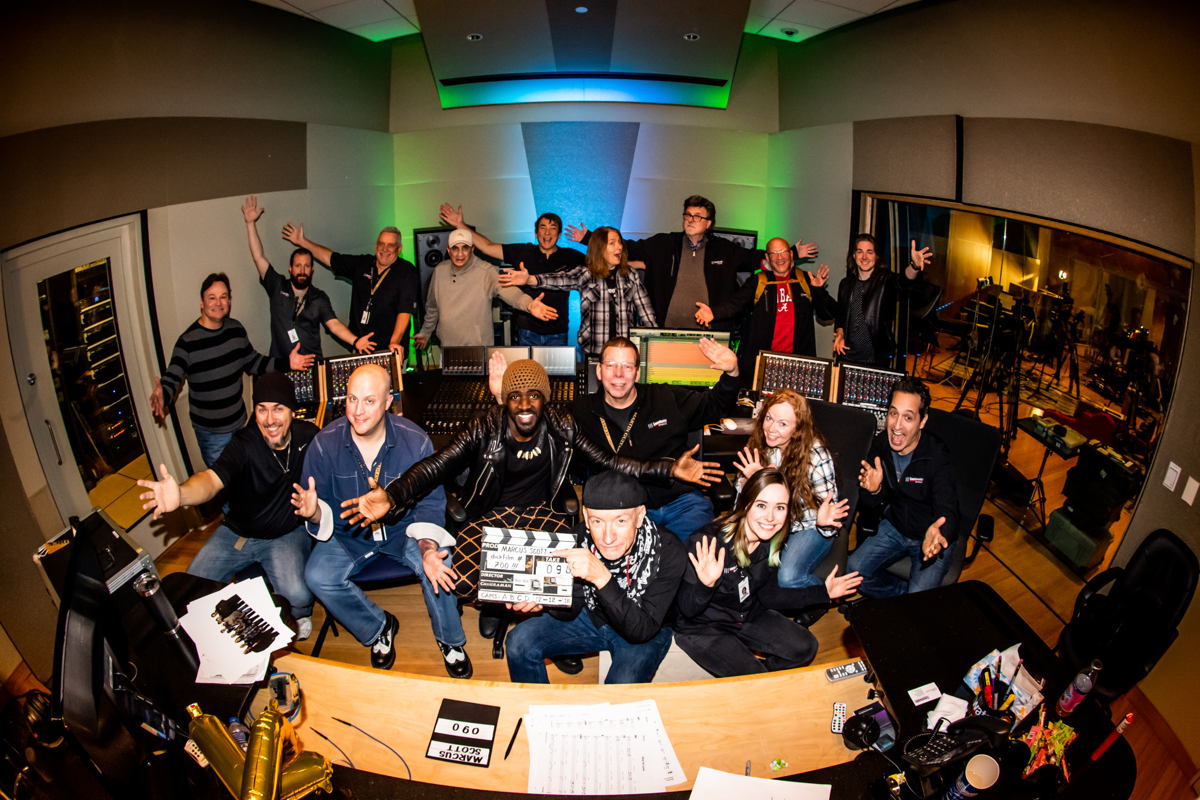 Strong vision, no rules
​The musicians tracked quickly over three days, arranging songs together as a unit and then performing them live in the studio with few overdubs, a methodology harkening back to the classic studio styles of the early 1970s. Being able to work in this fashion was a key part of the recording and as Hornsby says, integral to the experience of working at Sweetwater Studios. "The good thing about Sweetwater Studios is that there are no rules. We're not in Nashville so there's no goal aside from just making the best sounding project that we can and executing the vision of the artist. Working with someone like Marcus who has a strong vision of what he wants was a walk in the park for us."
The "no rules" approach ultimately resulted in many of the album's defining moments. The energetic title track was culled from a twelve-and-a-half-minute jam done in a single take, with Scott calling out the parts as the band played. For the heartfelt ballad "Just Fine", Hornsby added a choir underneath Scott's wounded vocal performance, bringing the intimate performance "All the way to Church," as he says. Elements like these helped to emphasize the organic approach, something that Hornsby says was always the idea. "We were going for someone sitting the room hearing the music and feeling the energy," he said. "Making it sound natural was what we were after." The album was then mixed by Hornsby and mastered by Sweetwater Studios Mastering Engineer Ken Love.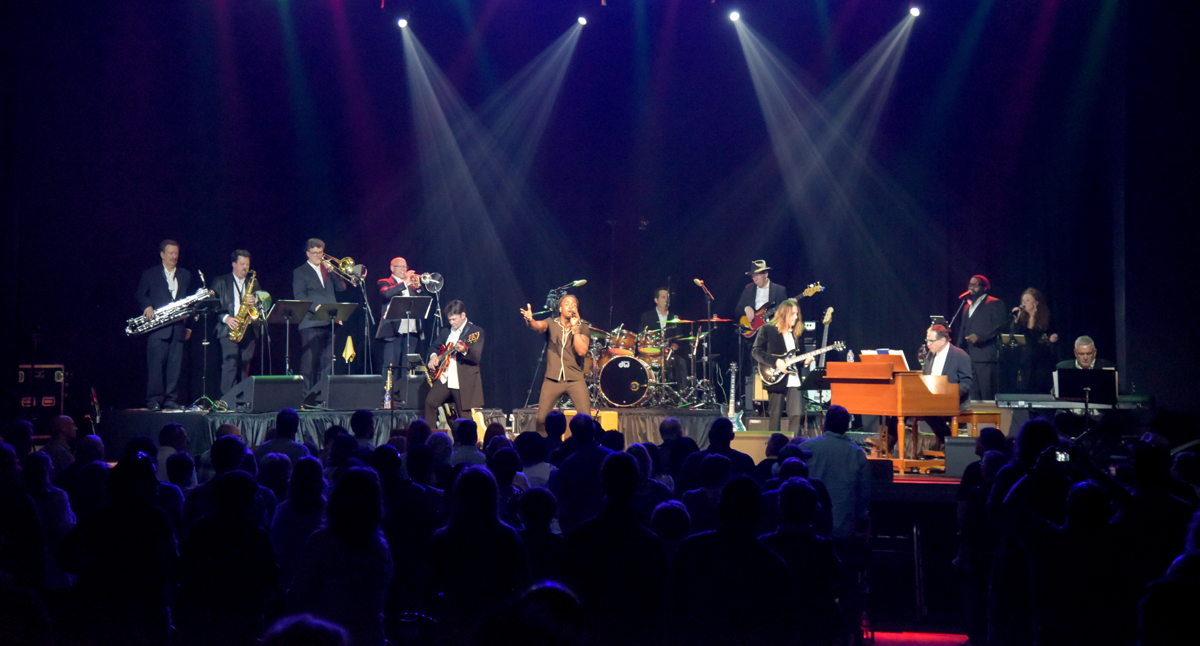 A family reunion
​With the album completed, an appearance for Scott was booked at the intimate Club Room at the Clyde in Fort Wayne. Demand for tickets quickly exceeded the capacity of the space however, so the show was moved to the much larger Clyde Theatre where Scott and the Sweetwater All-Stars performed before a near capacity crowd after a single additional rehearsal. For Scott, it was a culmination of his Sweetwater experience that emphasized everything he had managed to accomplish. "It felt like a reunion," he said. "It was though we all got together and picked up exactly from where we left off. I was so overwhelmed with joy and being able to share that and connect with the crowd at the Clyde Theatre was truly special. Fort Wayne really has become my home away from home and being able to work with Sweetwater from the studio to the stage, I couldn't be happier."
For more information about Marcus Scott, please visit: https://marcusscottmusic.com/
For more information about Sweetwater Studios, please visit: https://www.sweetwaterstudios.com/
About Sweetwater Studios
​Sweetwater Studios is a wholly owned subsidiary of Sweetwater Sound, Inc., the largest online music instrument retailer in the country. With three world-class studios designed by Russ Berger and access to a greater diversity of musical equipment and professional audio gear than any other recording studio in the world, Sweetwater Studios is able to accommodate just about any recording, mixing or mastering project, no matter how simple or complex. With renowned staff producer Mark Hornsby at the helm, who has worked on multiple Grammy-award winning albums, Sweetwater Studios also has an exceptional staff of producers, engineers, session musicians and studio technicians. For more information on Sweetwater Studios, please visit http://www.sweetwaterstudios.com.

Steve Bailey Public Relations, Hummingbird Media

Jeff Touzeau Hummingbird Media