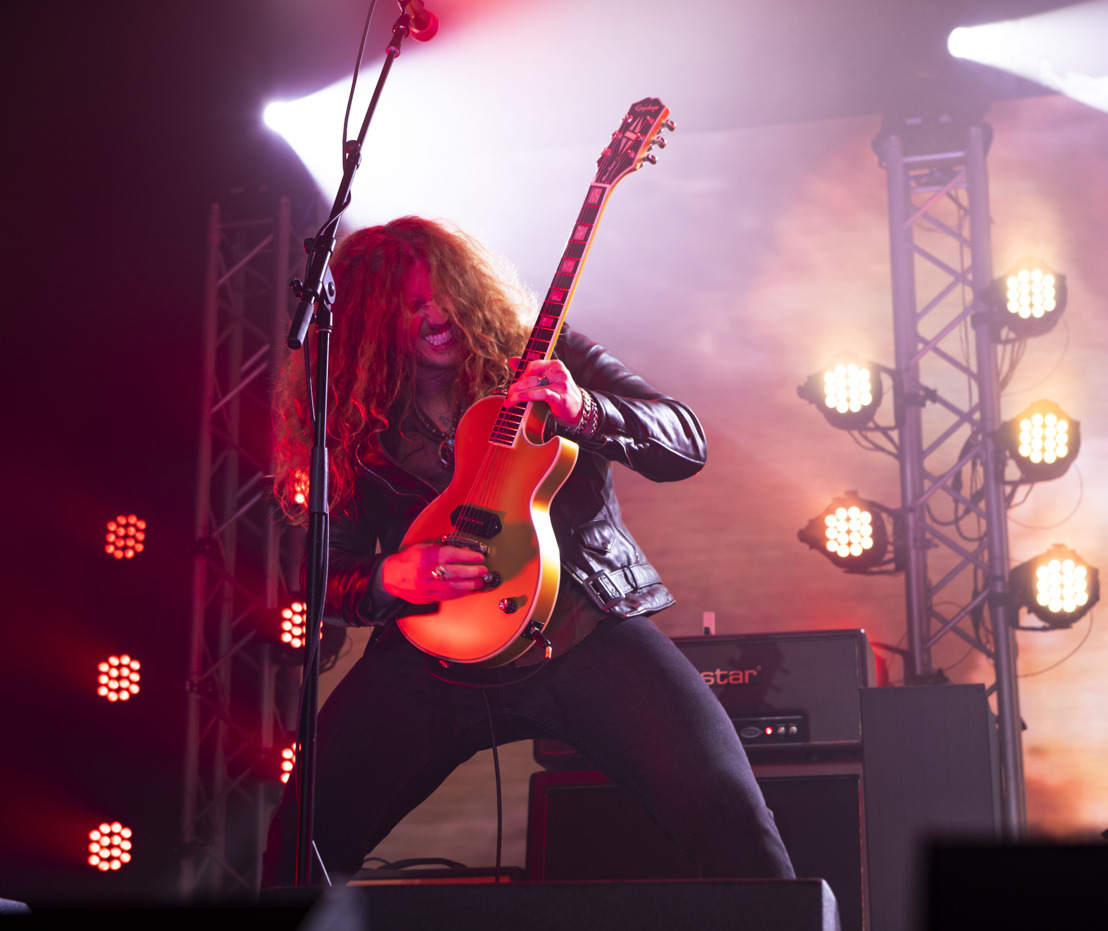 Keeping the Blues Live and Loud: Sweetwater Studios Teams up with Jared James Nichols for 'Live from Sweetwater'
Best-in-class recording studio complex flexes video production capabilities on latest streaming music event
Fort Wayne, IN, May 6, 2021 – Sweetwater Studios has announced 'Jared James Nichols: Live from Sweetwater", a streaming live performance event to benefit Keeping The Blues Alive. Nichols and his backing band will be performing a high-energy set of rock n' roll originals and well-chosen covers designed to please the most discerning of listeners. The event is but the latest in Sweetwater Studios' ongoing series of streaming live performances produced in-house at the Sweetwater Studios Performance Theater, a service that they are now offering to artists looking to produce live content during the pandemic. The performance will be streamed on Saturday, May 8 at 3pm EST/12pm PST, and 9pm EST/6pm PST. VIP Ticketholders will also have the chance to win Nichols' signature Epiphone Les Paul 'Gold Glory', as well as other prizes from Shure, Blackstar Amps, Seymour Duncan Pedals, and DR Strings. Tickets to the event can be purchased here.
Filmed by musicians, for fans
​As live streaming content has become a lifeline for both musicians and fans over the past year, the video team at Sweetwater was driven to make their mark on a rapidly expanding content category. Past events have included Metalcore heavy-hitters We Came as Romans and progressive instrumental combo Marbin, with several more upcoming including a performance by Sweetwater Studios session drummer and progressive rock virtuoso Nick D'Virgilio. "It's an area in which we had the resources and talent to really redefine the level of quality that can go into both the audio and video of these kind of performances," said Sweetwater Video Production Manager Justin Zellers. "It's been a real game-changer for us to be able to offer these kinds of services to artists."
Sweetwater's in-house video team are all seasoned musicians themselves, with years of experience filming live concerts as well as online content for Sweetwater's YouTube channels. This experience has given them a unique approach to the genre which has allowed them to bring a musician's eyes as well as ears to the proceedings. "You have a team of filmmakers who film people performing music and demonstrating musical equipment every day, so we're really focused on what musicians want to see as performers, and what fans want to see as concertgoers," said Sweetwater Video Content Director Chris Hershman. "That really informs the final product because I don't think there's anyone else who can bring that sort of acumen to the table.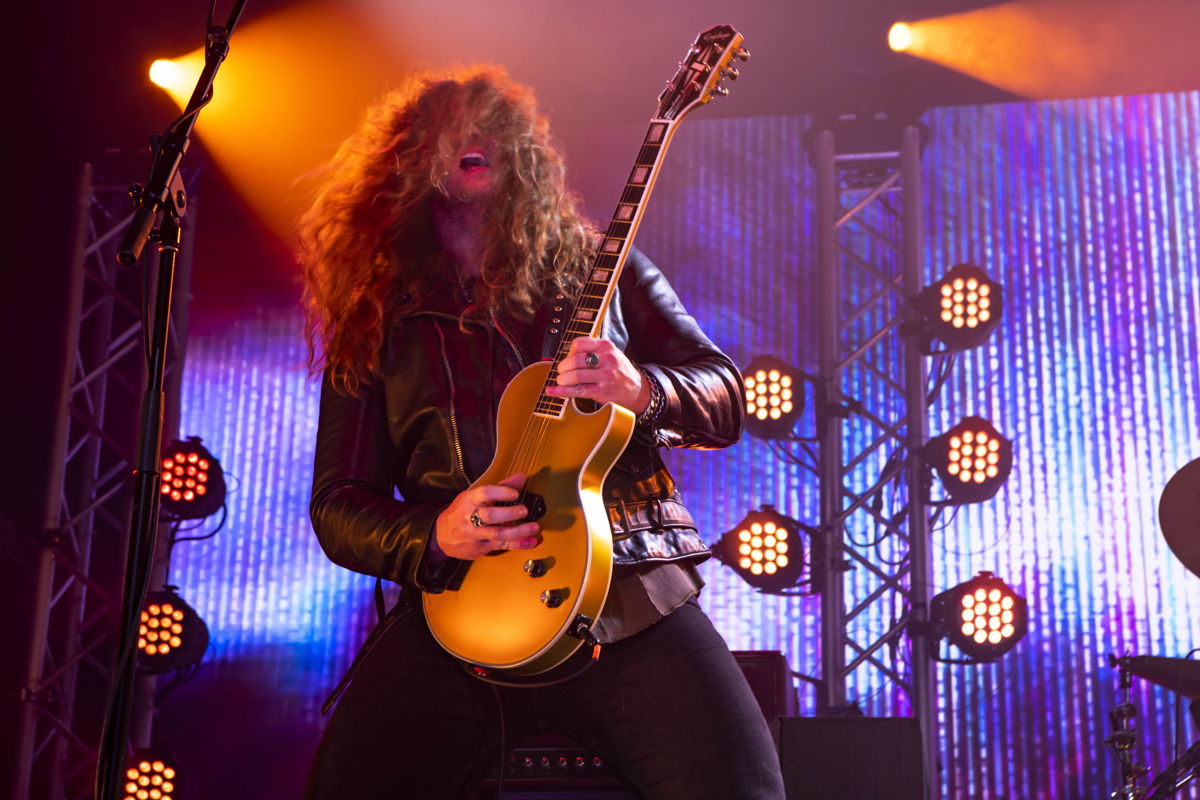 Full-on performance
​By producing these events in the Performance Theatre, the team has been able to utilize Sweetwater's full lighting, stage production, and sound capabilities for an experience that is nearly indistinguishable from a live show for both the artists and the fans. This has also had a noticeable impact on the quality of the performances, as artists have been eager to engage with their audiences despite the continuing lockdowns. "The fact that you have touring professionals running these productions is something that really differentiates what we do here," explains Hershman. "It offers the musicians who come here the chance to fully engage with their music with no compromise and preform in a way that translates great on camera."
"We really put a lot of thought into this from an audience's perspective because we've missed live music just as much during the pandemic," agreed Sweetwater Studios Marketing Manager Aaron Steele. "We really want these to feel like you're standing there in the front row soaking up a great rock show and being able to feel it as much as you can see and hear it."
The set from Nichols and his band exemplifies this approach, highlighting the band's tight interplay and Nichol's fiery guitar playing. Although the team has worked with artists across many genres of music, they take a certain pleasure for filming loud rock n' roll after so long in lockdown. "There's no replacement for being able to turn up," said Hershman with a chuckle. "We really wanted to crank it and go on this one, and give people what I feel like we've all been missing."
For more information on Sweetwater Studios and upcoming streaming events, please visit: http://www.sweetwaterstudios.com/
About Sweetwater Studios
​Sweetwater Studios is a wholly owned subsidiary of Sweetwater Sound, Inc., the largest online music instrument retailer in the country. With three world-class studios designed by Russ Berger and access to a greater diversity of musical equipment and professional audio gear than any other recording studio in the world, Sweetwater Studios is able to accommodate just about any recording, mixing or mastering project, no matter how simple or complex. Sweetwater Studios also has an exceptional staff of producers, engineers, session musicians and studio technicians to ensure that any artist will get personalized, first-class treatment from start to finish.

Steve Bailey Public Relations, Hummingbird Media